They are the winners of the GF Band Contest Zurich! An energetic sound with melodic guitar riffs and gripping lyrics – that's Moment Of Madness! Moment of Madness is a metalcore band from Baselland (CH). With their performance at Openair Gränichen and over 25,000 monthly listeners on Spotify over the last 6 months, they can look back on an exciting year 2022.
In January 2023, they released their second studio album "At A Time" and are looking forward to presenting it live on stage at the Greenfield Festival!
Moment of Madness was founded in 2018 by Stefan Wittwer (drums), Andrea Leandro Perin (screamed vocals), and Ivo Gäumann (lead guitar/vocals). That same year, Jonas Brandenberger (rhythm guitar) joined the band.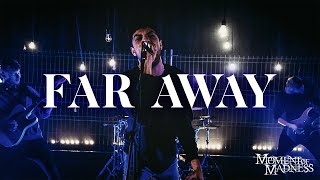 Live
Saturday, 14:45 Uhr
Eiger Stage